Alan Rice was the first Minnesotan to compete in the Olympic games. He is affectionately referred to as the "Godfather of Greco Roman wrestling" for all he has done to promote the sport in Minnesota and around the world. As a competitor, he placed fifth in Greco-Roman at the Melbourne Games.
As a high school wrestler at University High School, Rice won Minnesota state wrestling championships in 1945 and 1946 at 135 pounds.
When he retired from competition, Alan was the driving force in starting the Minnesota Wrestling Club. He also served as the head coach of the 1972 Greco-Roman Olympic team in Munich. Alan is a distinguished member of the National Wrestling Hall of Fame.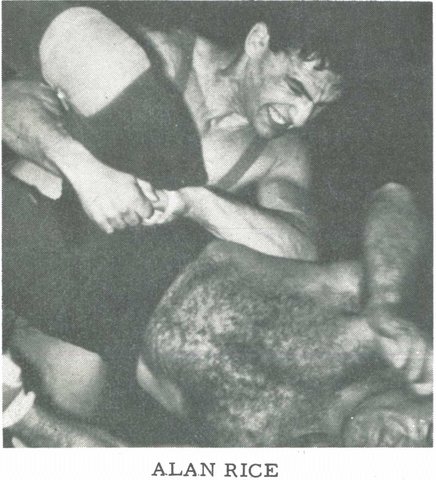 The wrestling room in the Kennedy Center at Augsburg College was dedicated in honor of Alan and Gloria Rice in May 2007. Alan was a major contributor to the renovation, donating $1 million to the effort. The wrestling facility serves as a primary training center for Greco Roman athletes of the Minnesota Training Center. It is also a regional training site for all age divisions of Minnesota USA Wrestling and the home of the NCAA Division III program at Augsburg College.
In association with the National Wrestling Hall of Fame Dan Gable Museum in Waterloo, Iowa, the Greco-Roman Hall of Champions was formed in 2009 and bears the name the "Alan & Gloria Rice Greco-Roman Hall of Champions."
An induction ceremony honoring the greats of Greco-Roman wrestling is held each fall in Minnesota.
1956 Olympic Team Member (Melbourne, Australia) 134.5 lbs
1972 Olympic Team Coach (Munich, Germany)